illy Walsh Final This Weekend
This weekend we have another bonanza of polo planned. With Vendetta already booked as the first finalist for

Sunday

we still wait for the results of

tomorrow's

games to find out who will take them on.

Saturday

afternoon sees plenty of polo with the Ebony Horse Club match taking place after the two final Billy Walsh group games.

On Sunday

half of entry proceeds to the club will be going towards Polo Pastures.
HPC win against Cowdray
On Saturday afternoon HPC travelled down to Cowdray park for the annual HPC vs Cowdray fixture. HPC got off to a great start taking a two goal lead. The following three chukkas were close with HPC edging out the winners 5.5 goals to 5. Thanks go to Cowdray Park Polo Club for their hospitality and we look forward to hosting the exchange fixture next year.
Hamdicap changes for 2018
A number of HPC players are going up the handicap ladder for 2018. A testament to the great standard of polo that had been played throughout the 2017 season the following players are going up:

Simon Chamberlain -1 to 0
Stephen O'Kane -1 to 0
Olivia Shea -1 to 0
Rebecca Drake -2 to -1
Hannah Firman -2 to -1
Garrie Renucci -2 to -1
Katharine Smithwick -2 to -1

You can view the full list of changes here.
Billy Walsh - Vendetta vs Braemar Farms
In the first game of the final tournament for 2017 Vendetta took on Braemar Farms. Vendetta fielded their familiar lineup with the one new addition of Jimbo Fewster fresh off the back of winning this year's Gold Cup. Braemar farms featured Ricardo Paganelli along with Litzi and Patrick Teroede with another Gold Cup winner in the form of Ali Paterson.
Braemar Farms took the first chukka by storm with a 3 goal unanswered lead over Vendetta. After an end of chukka team talk the Vendetta team came back to the field with a point to prove, drawing the scores by half time. In the second half Jimbo Fewster took control of the game with Jimmy Wood notching up a formidable lead that belied their first chukka performance.
Vendetta took the win at the final bell 9 goals to 5. This put them in a good position going into the midweek games.
Watch back the Vendetta vs Braemar Match
In the first game

on Sunday

Hollywood played Tigerstream in a club match. The game was close with neither team taking a strong lead. Hollywood were a goal ahead at the final bell to take the win.
photos by Robert Piper click link to visit website

THIS WEEKEND

Saturday

10:30 am

.
Chukkas
12:00 pm

.
Vantage vs Loafers
1:30 pm

.
Jacaranda vs Braemar Farms
Sunday
1:00 pm

.
Billy Walsh Final
2:15 pm

.
Billy Walsh Subsidiary Final
3:30 pm

.
Club Match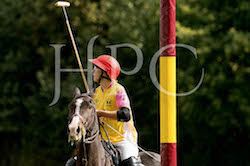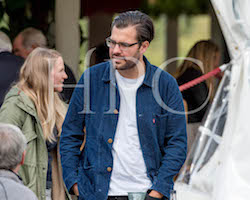 Dog show set for final day of the season
HPC will be hosting a dog show on Sunday 1st October. The show will be held in the morning before polo starts. For more information contact the

This email address is being protected from spambots. You need JavaScript enabled to view it.

.